50 Cent Is Assuring That His New Record Will Change Things Up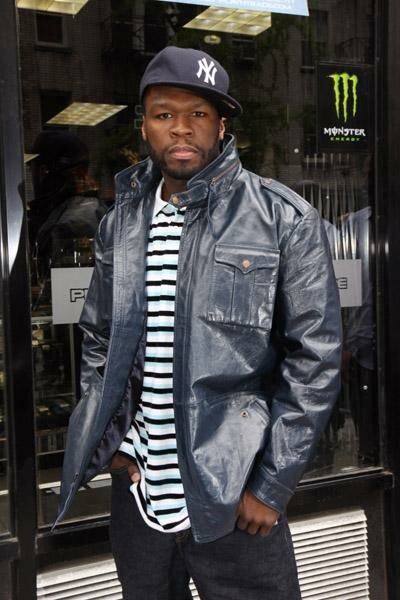 50 claims that his next album is going to 'shake things up'.
The rapper is set to release his fifth record, which is titled I'm On It, next month.
50 Cent says the new tracks are a return to his hip-hop roots.
'My next album is gonna shake things up a bit,' he tweeted. 'It has the elements that were in hiphop that I fell in love with in the beginning (sic)'.
I'm On It will be the star's final work with Interscope Records.
50 Cent has been vocal about how he and the company haven't seen eye-to-eye on the often-delayed album over the last few months.
Fiddy complained that Interscope had flawed systems and poor communication.
'I had some difficulties with the actual system,' he told MTV back in August.
"We've had some conversations communicated to develop plans for different things and it's not actually executed in the time plan that we've created. And I get frustrated.'
50 Cent's previous records include Curtis, The Massacre, Before I Self Destruct and his debut 2003 album Get Rich or Die Tryin'.
The rapper wants to forget all the drama with his new LP and let his music do the talking.
'I hate to speak on my music cause it speaks for it self,' he tweeted. 'If you call your self a true fan of music you understand. The first album is your introduction to the world (sic).'
If this album is anything like his first one, it should show promise to be a hit amongst all the hip hop fans.