Hip Hop Promoter From Montreal Killed In Fire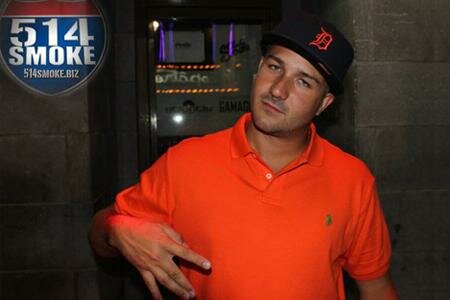 A Hip Hop promoter Montreal was recently killed in what authorities are ruling a double homicide.
The Canadian Hip Hop world was rocked this past weekend with the death of a Hip Hop promoter in the Montreal area. Escape Entertainment's Matthew "Dutch" Garner, 29, was killed this past Friday in what Montreal police are a double homicide.
According to the Montreal Gazette, Garner was killed by a group of unknown assailants who doused him and another person, Elnick Gi, with flammable liquids and lit the two men on fire.
On Friday November 11, police responded to reports of conflict in a local apartment, only to find the unit in flames with Garner dead inside.
Although little information about the case and the definite reason behind the fire is known, police are currently ruling the incident a double homicide. Witness reports indicate that a number of men were seen leaving the scene of the crime shortly after the fire began.
"Police officers were still checking up on a few addresses today, but it's nothing like yesterday [Sunday November 13]…when there was intense door-to-door," said Montreal police Constable Anie Lemieux.
The Montreal Hip Hop community also responded to the loss of Garner. Local music entrepreneur and Garner's close friend Moe Arora spoke to the Montreal Gazette about the loss of his friend, saying that Garner's passing was a shock to the entire music community.
"He was an incredibly smart guy, and had one of the greatest work ethics when it comes to entertainment," Arora said.
"In the entertainment industry, people have big dreams but they don't really put in a lot of work. With Matt, he had a great work ethic. He just knew how to make things happen…no one saw this coming, obviously, but the weird thing that a few of us are trying to figure out is that on his Facebook and on his Twitter feed, it seems like some of his last words were somewhat prophetic. One of his last statuses on Facebook was, 'When you're gone, will they remember?' and the one after that he said, 'Is today going to be that day? 11-11-11."