Jennifer Lopez Dating Casper Smart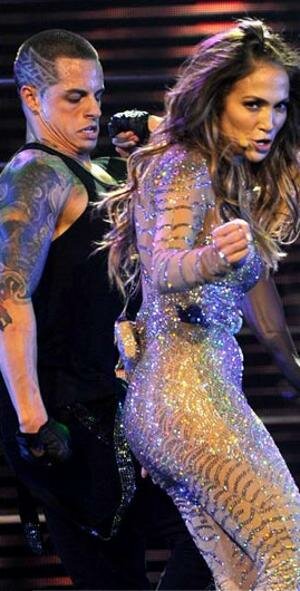 Rumors have spread that Jennifer Lopez is dating back-up dancer Casper Smart.
US Weekly reports that the couple have been quietly dating for the past few weeks.
The relationship comes just four months after she her split from husband of seven years, Marc Anthony.
"[Casper] dances at Club Boulevard in L.A.," a source told Us Weekly.
"[He's] popular with the ladies because he goes shirtless!"
The dancer is currently backing up the singer on her latest tour. However, Jennifer has yet to confirm the relationship and it is apparently "nothing serious", a source told US Weekly.
Rumors also hinted that J.Lo apparently had a brief relationship with The Hangover star Bradley Cooper. However that did not last long.
One thing is for sure even after having two kids J.Lo is hard at work and apparently she still has the body that draws attention from everyone.