Trina Making Moves With Rick Ross' Maybach Music Group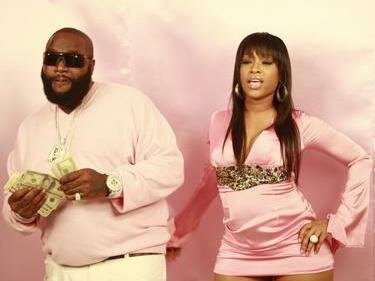 Trina announces her departure from her old label and reveals new album in progress.
Trina made her way to MTV's RapFix show and announced that she was no longer signed to Slip-N-Slide Records.
She also revealed that she is currently working on her sixth album with the help of fellow Miamian Rick Ross. Many now question a possible signing with Rozay's Maybach Music Group.
Trina didn't say that MMG would be her new label but she didn't deny it either, speaking on the relationship between them:
"Ross has been a mentor in my career from the start. Even before the world got a chance to see him, he was a part of my team," she said. "For him to come out and be very successful and do his thing and for me to still have him in my life, it's a blessing. For me to work with him on my sixth album and have him there to guide it, understand what I want and see my vision, that means everything to me."
Needless to say Trina is one of the most notable female rappers out there and any label would benefit from having her talent and presence.