George Tillman Jr Set To Direct Miles Davis Film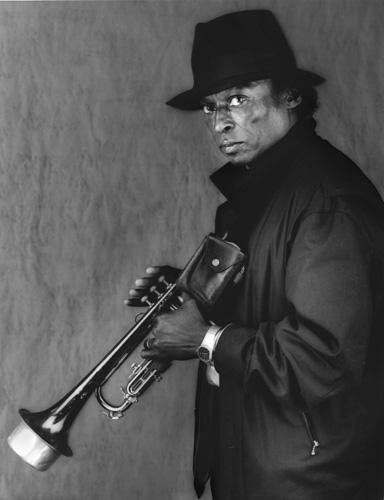 George Tillman, Jr. has been signed to develop and direct the upcoming feature film, MILES DAVIS, announced producer Nick Davis Raynes.
Producers Nick Davis Raynes and Ged Dickinson have partnered with Gregory Davis, Miles' eldest son to bring the true story of Miles Davis' life to the screen and preserve his legacy.
The script is loosely based on Gregory Davis' book DARK MAGUS The Jekyll and Hyde Life of Miles Davis, and the filmmakers have access to much of Miles Davis' music (primarily from 1963-1977).
Miles Davis' epic story spans five decades of music history in which he continuously reinvented himself as a musician, a composer and a man. His ability to change and acclimate to the innovations of young musicians, bring them into his fold, and direct the course of music history distinguished him as a unique historical icon.
Alongside fellow musicians such as John Coltrane, Billie Holiday, and Jimi Hendrix, Miles overcame dependencies on heroin and then cocaine, persevering to the end in his accomplishments.  The film is a poignant look at the rise, fall and rise again of Miles Davis, a superbly talented yet abundantly flawed personality.
"Our intention is to make a feature film that will appeal beyond the worldwide audience of Miles Davis die-hard fans, to also include those who don't know the first thing about the man, and introduce new ears to his music," states Nick Davis Raynes.
"In much the same way that 'Walk The Line' and 'Ray' were able to open the world's eyes to the life stories of Johnny Cash and Ray Charles, respectively, we want to make a film that will do the same justice for Miles Davis. MilesDavis, in his fifty-year career as a musician, transcends time, space and race, and has stood the test of time."
"I trust George Tillman and Nick Raynes will tell the true story of my father – without any sugar-coating," says Gregory Davis.  "My father was an amazing man who believed in the promise of America.  I know this film will do him justice."