Nicki Minaj Performs For H&M Launch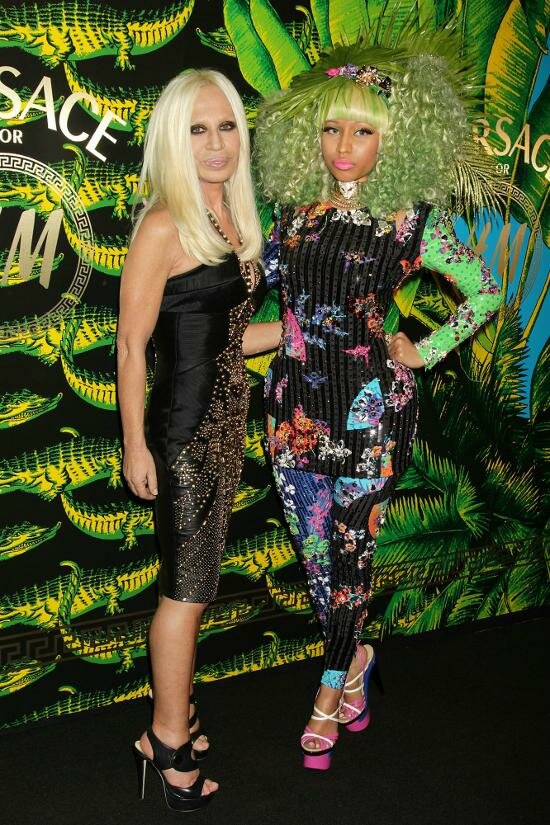 Nicki Minaj hit the town attending Versace For H&M's collection launch in New York City.
Posing with Donatella Versace, Nicki was seeing green as she sported one of her trademark colored wigs with a palm leaf in her hair and rocked a vibrant and colorful tropical outfit.
Nicki's outfit wasn't the only thing that got folks attention as Nicki took to the stage performing hits from her Pink Friday album, including "Super Bass" and "Roman's Revenge."
Also, Drake recently released a statement saying that Nicki Minaj is working on some new material and she is back on her fire spitting game.