Jay-Z And Kanye Receive Award For Watch The Throne Album Sales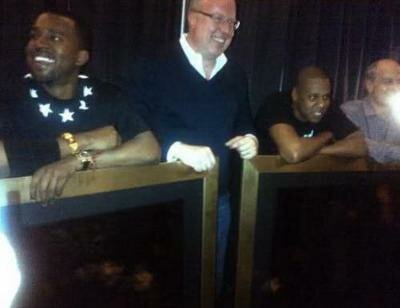 The two hip-hop heavyweights were honored at Madison Square Garden.
The much talked about Watch The Throne tour made its way to Madison Square Garden in New York City, and the evening was certainly a special one for both Jay-Z and Kanye West.
After hitting several cities and logging in several hours for their album, both artists were able to take a breather and enjoy their success as they were each presented with a plaque.
The two were awarded for the Watch The Throne album sales and presented with platinum plaques by Island Def Jam execs Barry Weiss and Steve Bartels.
Yeezy and Jay posed with the plaques proudly, as hip-hop heavyweights Russell Simmons and Fabolous joined them in celebration.
These Titans have already achieved monumental success however they keep bringing new music for their fans every chance they get.