Dr. Conrad Murray Was Found Guilty!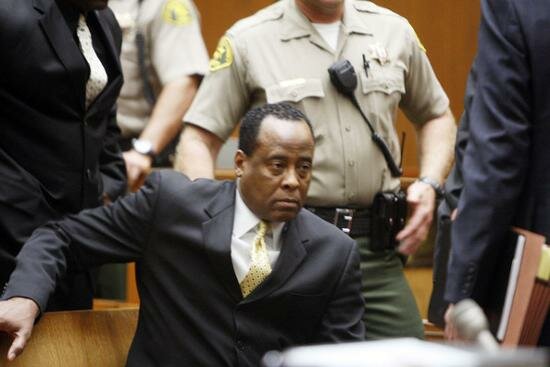 After a day and a half o deliberating Dr. Conrad Murray has been found GUILTY of involuntary manslaughter in the death of Michael Jackson.
Jurors came back with the verdict moments ago after a grueling 6-week trial, finding prosecutors proved beyond a reasonable doubt … Dr. Murray is responsible for MJ's death.
The LAPD couldn't be happier with the guilty verdict in the Conrad Murray manslaughter trial saying the verdict represents a "victory " in the eyes of law enforcement.

A rep for the LAPD issued the statement — claiming, the department "applauded" the jury's verdict.
According to the rep, "Today's verdict of guilty is confirmation that the combined efforts of our investigators, criminalists, Coroner investigators and the District Attorney's Office were sound."
The rep adds, "The investigators have worked diligently on this case and were confident throughout the process that the investigation supported the allegation of involuntary manslaughter."
Murray faces up to 4 years behind bars, but the reality is … he will not go to state prison because of a new law, and will likely serve his time in L.A. County Jail.
Murray is scheduled for sentencing on November 29th.