Malice Suggests That Pusha T Pursue A Solo Album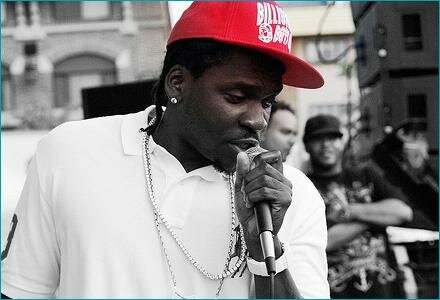 Pusha T reveals that Malice was fully supportive of him pursuing a solo career, speaks on performing as a solo artist.
Virginia rapper Pusha T shared some information during an interview with Noisey.com when he revealed that fellow Clpise member Malice influenced his choice in pursuing a solo career.
According to Pusha T, he thought Malice was bluffing when he explained that he had plans of writing a book.
"After Til The Casket Drops I was like, 'Yo, let's do another album. Let's go ahead and get ready.' And Malice was like, 'No, I'm gonna write this book. You go 'head. Don't you wanna do a solo album? Go ahead and do it.' And so I was like, 'Alright cool, he's bluffing.' And one day he comes to my room and he like gives me this manila envelope with a book in it, handwritten," Pusha T explained.
"He really wrote the book. And he's been on the road with it, speaking and everything from schools to juvenile jails to everything. He sort of made the decision though of what was gonna go on."
Pusha T also spoke on the ups and downs of performing as a solo artist as opposed to performing with Malice. He explained that as a solo artist performing requires a lot more focus.
"Doing these shows solo it's a hell of a lot different…I never realized how much I really depended on Malice to like catch my slipup's or more than anything he would like know when I was gonna mess up," said Pusha T.
"I could easily get lazy on the last three, four bars of a track and just be like 'Well Malice gonna come in on the second verse then ya'll better love that and call it a day. Now it's like now I gotta focus up and be on point with it cause he's not there."
Sounds like Pusha T might be up fr a challenge with his solo album, but I bet this will dictate just how great he can really be without looking to Malice for support.