LoLa Monroe Signs With Taylor Gang Label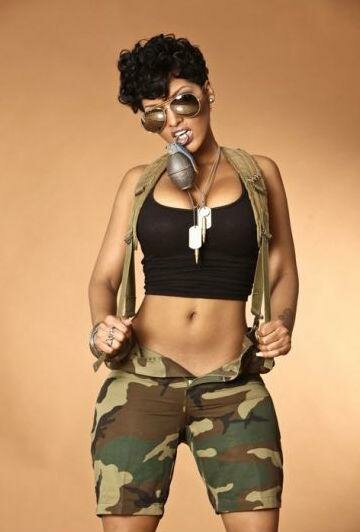 Wiz adds another high caliber asset to his arsenal
Lola Monroe recently revealed that she has signed to Wiz Khalifa's Taylor Gang label in a recent interview with Atlanta's V-103. She mentioned that her decision for singing was based on the fact that their visions for the future aligned to both their careers and interests.
"We got it in with Taylor Gang. We Taylored now," she said.
"Wiz is like a positive free individual that's about his business and that matches everything I've created on my side. When he reached out, he was like, 'I feel as though our movements represent the same thing, so I want you to rep Taylor Gang.' And I agreed, so it's only right. Plus, out of all the situations that came to me, my business instincts and just the comfort level, I felt it was just the right move with him. He's a stand-up dude and it just felt right."
Monroe has been on the scene as a rapper for years after abandoning her career as a model named Angel Lola Luv. She was renown for having a huge backside.
Lola is currently prepping the release of her debut with plans to drop her new single in November and a pair of mixtapes in the near future.