Justin Beiber Not Happy With S.978 Bill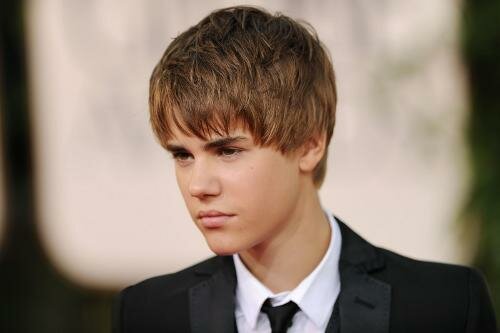 Justin Beiber comments on Senator Amy Klobuchar and S.978 Bill!
As we all know Justine Beiber originally came to be, with the help of YouTube. And now the S.978 Bill just might be putting a stop to all upcoming YouTube stars.
In a recent radio interview Justin Bieber said that he thought Klobuchar should be "locked up" for a bill she's proposed that would make it a felony to profit from streaming unlicensed online content.
Bieber was asked by a Washington-area radio host about the bill, which opponents argue could send people like Bieber to jail for uploading videos to YouTube.
Bieber didn't appear to know much on the issue, but when the radio host said the Minnesota Democrat was trying to make "unauthorized web streaming of copyrighted material a felony," it clearly hit a nerve.
"Whoever she is, she needs to know that I'm saying she needs to be locked up, put away in cuffs," said Bieber.
A group opposing Klobuchar's bill has used Bieber as its poster child, creating a website called freebeiber.org that claims the bill would send him to prison for five years.
But Klobuchar spokeswoman Brigit Helgen said Bieber would have nothing to fear under Klobuchar's bill, which only targets people seeking to make a profit through web streaming, not users uploading videos to YouTube.
"Justin Bieber must have been misled about the content of this bill," Helgen said in a statement.
"It's not about people posting their personal work on the web… The bill only covers the intentional commercial theft of things like books, commercial music, and movies, including foreign piracy."
Listen to audio of the Bieber interview below: