Steven Tyler, Fell From The Shower or Fell Off The Wagon? VIDEO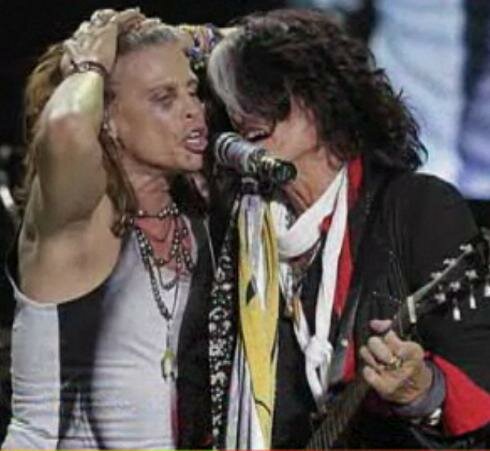 Steven Tyler explained in a recent interview that he is still sober!
Recent pictures that were released to the public of Steven Tyler looked like he came straight out of a Rocky Movie and took shoots from both fighters.
Steven Tyler assured fans via a phone interview from Argentina that he's going just fine. In fact, it wasn't a fight or falling off the wagon that did Tyler in. Rather he took a spill in the shower after a bout with food poisoning.
"I started to get sick, and I just fell on my face. I just passed out," Tyler said regarding the fall that caused him to wind up getting four stitches in his eye and plastic surgery to get a tooth fixed.
Steve Tyler insisted it was the repercussions of food poisoning, not his ongoing recovery from drug and alcohol abuse, that made him pass out. "I get that people think that," he said of the assumption that it was from the latter, adding, "It still bothers me a little, but it's something that I have to deal with for the rest of my life."
We have to give credit to Steve Tyler he still went and performed the concert that same night after the incident.
Watch the full clip below.
Visit msnbc.com for breaking news, world news, and news about the economy