Since When Was Usher Handicapped?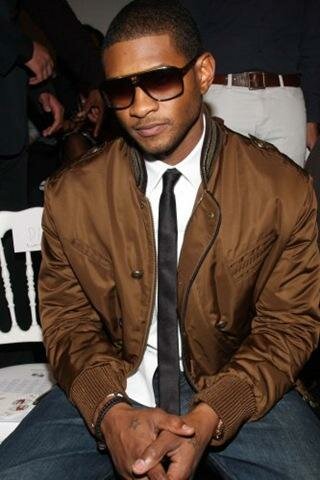 Here's an early Halloween treat for everyone!
Usher stopped by the Little 5 Points Halloween Parade in Atlanta last weekend and parked his expensive luxury vehicle in a handicapped spot. The audacity!
One woman had a huge problem with that (as does everybody else that isn't a jerk) and had no difficulty giving him a piece of her mind. She was also willing to give him a one-two piece combination, if it weren't Elvis stepping in and saving the day for Usher.
A witness who was at the scene reported that the woman first approached Usher's car, shook up a beer and sprayed it at him.
The witness says Usher grabbed a water bottle and splashed her back , then she kicked his driver's side door until he exited the vehicle and confronted her.
And then that's when the action hit full throttle! At one point, she even screamed, "You don't belong here!"
Usher being the high profile guy that is he, probably wanted receive a warm welcome by star struck citizens and figured hey I'm a celebrity I can park anywhere I want, however this was not the case.
The video of the brawl TMZ posted is non-stop entertainment.
The fact that another famous celeb has parked in a handicapped zone just because they were too lazy to park in a regular spot that's a bit further from the store entrance is just plain inappropriate and unacceptable.