Cops Arrive at Nicki Minaj's L.A. Home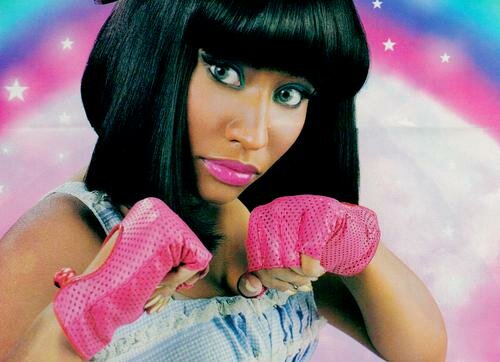 Nicki Minaj loses temper while having a run-in with a maid at her L.A. home yesterday.
TMZ reports that the Young Money female rapper was involved in a confrontation with the hired help, which resulted in LAPD arriving on the scene.

According to the tabloid site, police officials revealed that, several weeks ago, a maid hired by Minaj retrieved a discarded photo the rapper threw in the trash. Apparently the maid had asked Nicki to autograph the photo of herself and that's when she let the employee have it, eventually firing her.
Yesterday (Oct. 27), the maid arrived at the Young Money signee's Hollywood residence and a verbal argument ensued, with Minaj demanding she leave her property and the maid counter-demanding that she not "be treated like an animal. A source tells TMZ that the rapper lost her cool and threatened, "I'll show you how to treat someone like an animal. Get the f— out of my house!"
However, it seems as if Nicki Minaj may have mistaken the maid that arrived at her home today for being the one that she actually fired — the maid she saw today was reportedly a new employee and not the same maid the 'Super Bass' performed originally fired.
TMZ also claims that Minaj's boyfriend, which rumor has it is her hype man Safaree ,physically pushed the maid with his body.
A battery report was filed with the LAPD and the maid inquired about a citizen's arrest, most likely for Minaj's boyfriend who had harmed her. However, no arrests have been made.