T.I. Joins Chelsea Lately To Talk About Power & Beauty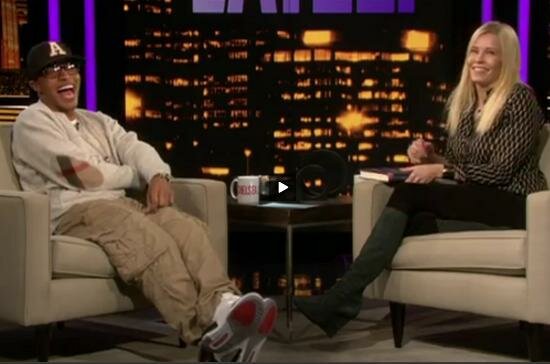 T.I. kicked it with Chelsea Lately while promoting his first fictional novel.
Tip has been promoting his recently released book Power & Beauty as well as his upcoming reality show. He recently made an appearance on The View and Howard Stern, and most recently appeared on Chelsea Lately's late night program.
The book, is inspired by Sister Souljah's 1999 novel The Coldest Winter Ever, he described, "It's a fictional story about two teenagers that are thrust into adult situations…they actually have real life circumstances to navigate themselves through. Power [the main character], he's being mentored by a gentleman that is taking him down a path that most teenage boys need to stay away from. After their guardian dies, that's who takes them in."
The interview, delivered comedy as T.I. even poked fun at Lately's rumored past relationship with 50 Cent.
"Your last name isn't 'Lately' by the way, Chelsea," T.I. said.
"I thought your last name was 'Cent.' I thought it was Chelsea Cent."
Lately responded, "No that's not true, 50′s last name was 'Lately' for a while. But then we changed it back."
When you put two personalities of this nature in the same room, you just can't help but feed off both their positive humor.
T.I.'s Power & Beauty released on October 18, and his VH1 television show will begin on December 5.
Watch the full interview below.