Lupe Fiasco Now Has Doubts About Kanye And Pharrell Supergroup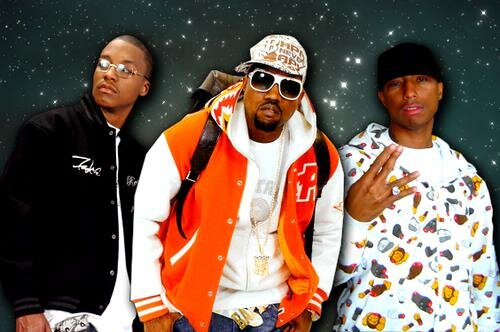 Child Rebel Soldier, the hip-hop supergroup featuring Lupe Fiasco, Kanye West and Pharrell Williams, just may be over.
The group released two tracks 'Us Placers' on Kanye's 'Can't Tell Me Nothing' mixtape in 2007, and 'Don't Stop' which appeared as part of Kanye's G.O.O.D. Fridays releases prior to My Beautiful Dark Twisted Fantasy last year.

Now Lupe Fiasco admits that a full Child Rebel Soldier album may never happen.
"Everybody has their different approaches," he said. "Do you want a CRS album or do you want a 'Friend of the People' mixtape or do you want a Food and Liquor 2 or do you want. It's like, you know, you can't do all of it."
"And then with CRS I have to get Pharrell on the same page and get Kanye on the same page ' is it something that we even still want to do, you know? It was something that we maybe thought about doing three or four years ago. Three or four years later, is that something that we still want to do?"
He continued, "There's three other people that's involved; three different record labels; three different kinds of systems and management and all this other kind of stuff involved. So, creatively I'm always down to collaborate but, this particular thing, I don't know."
Clearly he has thought this through time and time again.
Sure everyone might hope for CRS to pull through, but when you have three artists with three different agendas who have already developed great success on their own, it's just hard to work through all the other obstacles to get one project started let alone get the time to finish it.