Lil Wayne Talks About Prison, Sobriety, And Retirement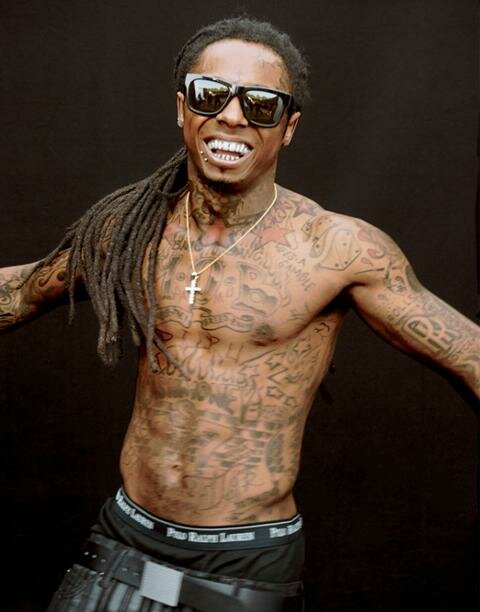 Lil Wayne is the topic that's always trending!
Wayne had reached what we thought was the peak of his success before he was sent to prison for eight months, but somehow Lil Wayne is even more popular now!
Rap's most popular artist, who appears on the cover of GQ's November 'Music Issue' with Eminem and Keith Richards, opened up to the magazine about prison, his sobriety, and his plans to retire at age 35:
When asked about how he dealt with the issue of going to prison, this is what he had to say:
"I't just helped me on my way, helped me with life. Cleared me up, cleaned me up, opened my eyes to things. I definitely thank God for that moment instead of looking at it as a problem or a bad situation. I needed it."
When speaking about his past drug issue's, he admitted that he wished he could be back on the weed and "drank" but ultimately right now he is content with being sober.
"I'm good. I ain't tripping. I'm used to it now. But I was never on heroin or cocaine or Ecstasy or nothing like that. I drank syrup and smoked a lotta weed. I wish I could be back on it. That's how it fucking feels."
Also, he mentions that when he reaches 35 it will be like reaching a door to a new person and a new life.
" I feel like I'll be a new me, and how good is that? To actually be opening a brand-new door of life at 35? That'd be awesome. Totally awesome. I'm looking forward to it."
We want to take the time and congratulate Lil Wayne for his recent cover issue on GQ along with Eminem and Keith Richards. And to put the icing on the cake we just found out that Lil Wayne broke a record last week by being the first music artist to have six No.1's on Billboard's Mainstream R&B/Hip Hop Radio Airplay chart in one calander year.