Rick Ross Is Resting And Getting Better, Health wise.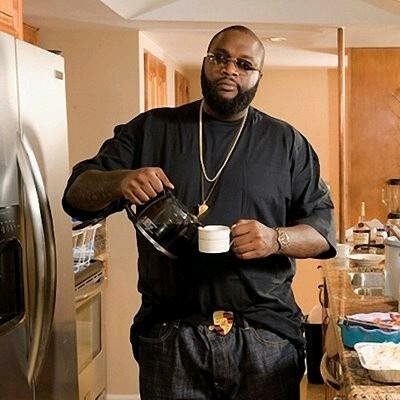 After a series of serious seizure and a handful of canceled venue appearances, Rick Ross is said to be at home recuperating.
Rick Ross is back home resting after a recent health related incident that resulted in a pair of seizure attacks.
The heavyweight MC was on his way to a college gig in Memphis when his private plane was grounded on separate occasions when Rick Ross suffered from two seizures that sent him to the hospital.
News of the incident caused concern for Ross friends and fans across the board who all wished the rapper a speedy recovery.
"We actually been talking about him and praying for him on the trailer because he's such a crucial part of hip-hop right now and we're just hoping he's healthy," Nicki Minaj said in a recent interview
"That's all we can do is pray and hope that he gets some rest and comes back stronger."
Rest is exactly what Rick Ross has been getting a lot of according to his close friends.
Friend and business associate DJ Khaled recently gave an update on the Bawse, noting that all is well with his rap pal.
"I am not leaving his side. He is resting, he is chilling and he is actually super focused" Khaled told said.
"He is at the crib and is going to rest and just chill until he gets his energy back. He is going to take everything one day by day. I told him he has to stay home for two weeks. I told him he has got to just chill and relax. I told him he is a big enough star that he can just stay home. His life is more important…When he went in the hospital that was a reality check. I'm trying to tell him, but he's telling me, 'Khaled you ain't got to tell me no more, I understand clearly I got to take my life seriously.'"
Hopefully Rick Ross gets the message loud and clear, because not too many people living the Rock Star lifestyle would have survived two seizures at such close time intervals and lived to tell about it.