Gucci Mane Is Still In Prison, Waka's Tweet Loses Credibility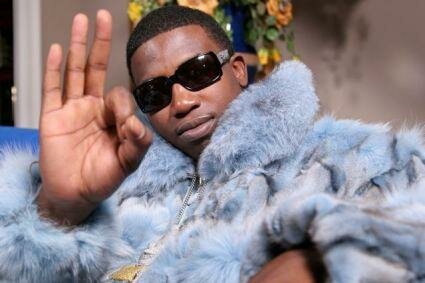 Waka Flaka recently tweeted that Gucci was already home however we learned otherwise.
Gucci Mane was originally set to serve six months in prison and pay a $3,000 fine as well as restitution to a victim after pleading guilty to battery in an Atlanta.
The sentence originated from an incident where Gucci allegedly threw a woman out of a moving car in January 2011 after she rejected a $150 proposition to check-in at a nearby motel.
Upon serving his time, he will have to attend and complete 12 weeks of anger management classes; is forbidden to contact the victim; and has to pay $5,090.54 in restitution for her medical bills.
The Southern rapper was arrested on April 8 and charged with a misdemeanor count of battery for allegedly pushing a woman out of his white Hummer on the morning of January 28.
The 36-year-old victim claimed that she entered the rapper's vehicle at the South DeKalb Mall when Gucci Mane approached her and asked her to join him for breakfast.
Gucci then allegedly offered the woman $150 to "go to the hotel." When she refused, she claimed she was pushed out of the moving vehicle by the rapper.
Waka Flocka recently tweeted "Gucci home" and gave the impression that Gucci had already been released from prison, however court records showed otherwise.
HipHopDX tracked down court records that showed he was still locked up.
"Radric Delantic Davis: Sex: M DOB: 02/1980, Height: 6′" Weight: 230 POUNDS Booking Date: 09/13/2011 Bond Information: There is no Bond Information for this inmate," the records read.
Gucci Mane was sentenced to six months in prison after pleading guilty to battery earlier this year. Gucci has only served 39 days of his sentence thus far.
He still has at least two more months to serve even if he does happen to get credit for good behavior and gets booted out early because of jail overpopulation.