Amber Rose And Wiz Khalifa In A World Of Affection On Hawaii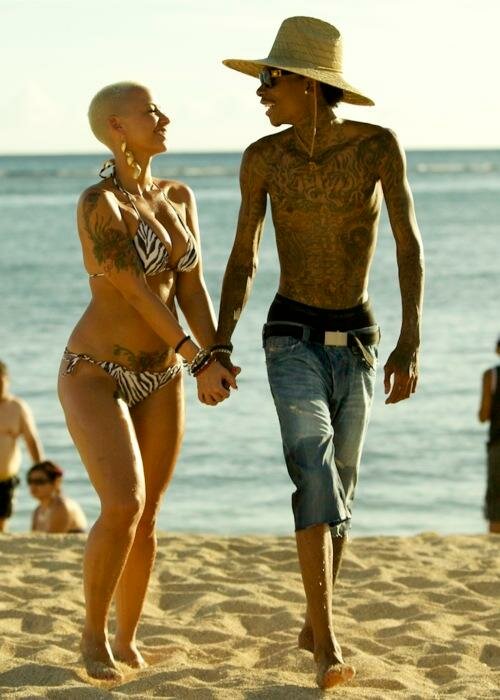 Wiz Khalifa and Amber Rose share some photos and put on a display of their love for everyone to see.
Wiz Khalifa and Amber Rose are known to be the most affectionate couples in showbiz today, so it is no surprise that they put on several display while on a vacation in Hawaii.
The couple were pictured strolling on a beach, lounging on the sun, kissing in the sea and watching the sun set.
Wiz was in Honolulu as part of his Rolling Papers tour and Amber accompanied Wiz to keep him company.
The model was also celebrating her 28th birthday party and Wiz made sure his audience gave her a proper celebration.
"Today it's a very special day. It's my baby's birthday today. The same way you embraced me, I appreciate that you embrace her. She's the love of my life," he told the audience.
Wiz threw a birthday bash for Amber last week and surprised her with a huge cake.
My question is, are Wiz and Amber going to prove that two celebrities can stay together forever through thick and thin? We've seen many that try, but only a very few succeed.
What are your thoughts?