Breaking News: Iraq War Is Over Presidential Announcement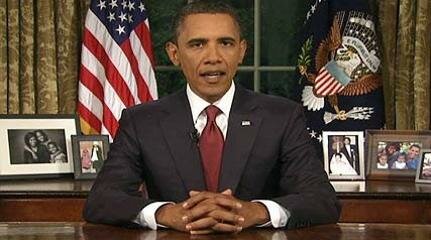 The President made the announcement today (October 21), from the White House just moments ago.
President Barack Obama announced Friday (October 21) that he will pull all U.S. troops out of Iraq by the end of the year, as conditioned by the Status of Forces Agreement with the country.
President Obama told media outlets that all United States troops will be out of Iraq by the end of the year, after a nine-year war in the country.
"After nine years, America's war in Iraq will be over," President Barack Obama said.
"As we mark this important milestone, we're moving into a new phase in our relationship between the United States and Iraq. As of January 1, and in keeping with our strategic framework agreement with Iraq, it will be a normal relationship between two sovereign nations."
According to the President, the withdrawal will begin immediately, allowing more and most troops to be home by the holidays.
Only a small number of troops will remain after December 31, so that they may guard the United States Embassy, which is the biggest U.S. Embassy in the world.
This has got to be the best news that our troops have received in quite a while as I am sure most of them will be glad to go home to their families for the holidays.
We want to thank the troops of the United States for their continued commitment to help keep our country a safer place for us and our children.