Soulja Boy Claims He's 'Innocent' in Drug and Gun Arrest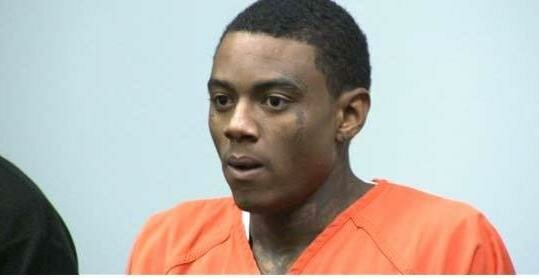 Soulja Boy faces the judge with the look of a scared 21 year old.
Updates have been released by CBS Atlanta in Soulja Boy's recent arrest for marijuana and weapons possession.
The news outlet reports DeAndre Cortez Way aka Soulja Boy was released on $10,000 bond.
Soulja and the four men in the car he was traveling in, including the driver, each face three felony charges for the guns and drugs. They all have bonds ranging from $7,500-12,500.
"I'm innocent man. I love you all. I just want you'll to know I'm innocent," Soulja Boy stated as his body guards rushed him to a waiting car.
Sources told CBS Atlanta authorities discovered $46,000 cash, three guns and more than 5 oz. of marijuana in the rented Escalade they were riding in.
Sometime's we just have to live with the choices we make in our lives, it's all a part of growing up. Hopefully everything works out for the best for Soulja Boy.
Way is currently awaiting his next court date.