Jay-Z Ventures Into The Cartoon World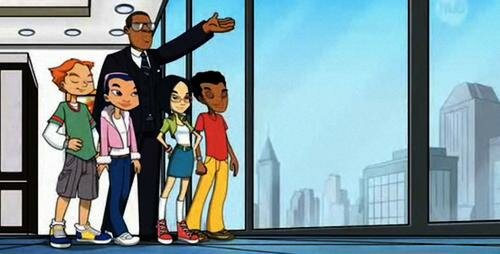 Jay-Z has made millions and now he wants to share his success secrets with tomorrow's youth's!
This coming Sunday, Jay-Z will get a bit of a jumpstart on the advice giving game by starring in a new animated series the Secret Millionaires Club on cable station Hub TV.
Helmed by Jay-Z's friend and world famous investor Warren Buffett, the Secret Millionaires Club web series has been around 2009 – with Mr. Buffett beginning the show online in a series of "webisodes" in efforts to get kids involved with the idea of investing in their financial future at an early age.
Jay's involvement in the cartoon series will be spread out over four special episodes with the Brooklyn rap veteran passing on his and wisdom and business savvy much like Buffett has done in times past.
The television premiere episode "Be Cool To Your School" features Buffett doling out financial advice to a group of teenagers who want to raise money for the school and also score a trip to New York City. Teaser clips of the show feature a suited Jay-Z addressing the youth and applauding their hard work to raise funds for their school, dropping a few more gems along the way.
Once again Jay proves that if it's about business he's in! And what better person to speak to today's youth about making an honest dollar, Jay-Z is a perfect fit for this series.
On another note, I hardly doubt that only young kids will tune in to watch these episodes. Many older people will most probably tune in to support Jay or to simply catch a couple of hints from the music mogul.