Soulja Boy Gets Locked Up The Same Day His DVD Is Released!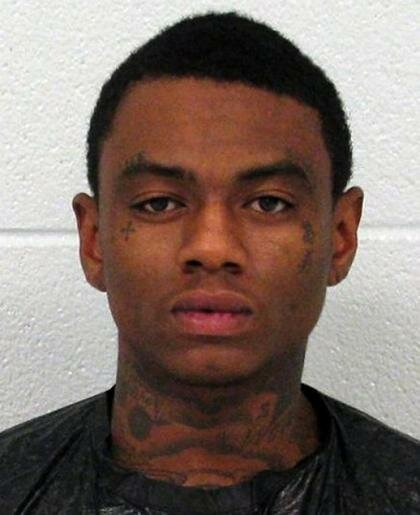 It was an unexpected turn of events for Soulja Boy, what was supposed to be a day of promotion turned out to be a day in the slammer!
Soulja Boy had 10 big interviews lined up today to promote his new documentary. Instead, he's locked up in jail.
"Soulja Boy: The Movie" was released yesterday on DVD, and the rapper was supposed to spend the day pushing the movie with various media outlets.
The problem was that Soulja Boy was locked up in a Georgia jail on marijuana possession charges.
The director behind the project Peter Spirer commented saying, "I'm not sure how this will affect the movie … Hopefully he gets out from this situation to get his movie out everywhere like he wanted.
The 21-year-old rapper was detained early Tuesday morning by Temple Police Department officers in Temple, GA at 3:15 AM.
Sources say Soulja Boy was riding in an Escalade with 4 other men, which was originally pulled over for a traffic violation.
During the stop, cops found a "substantial amount" of marijuana and cash inside the vehicle.
Soulja Boy and the 4 other men were all arrested.
Rumors circulated that officers also found guns inside the car.  We're told an investigation is underway.
All 5 men were arrested on charges of possession of marijuana, possession with intent to distribute, and possession of a firearm during the commission of a crime.
No word yet on what the bond was set at.
I find it unbelievable that as much money as artists are making nowadays they still seem to put themselves in a position where they are likely to get arrested and lose most of what they have worked for. Not all publicity is good publicity!