DJ Premier Does Not Budge, Even If you Are Justin Beiber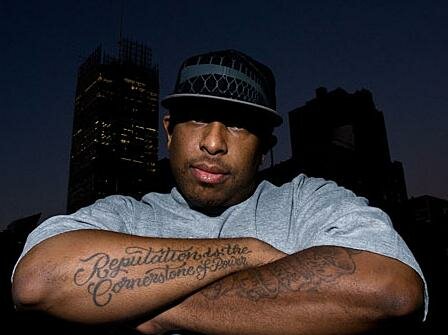 Regardless of who you are; DJ Premier is not letting anyone into his cypher with a ghostwritten verse.
Bieber tried to get on the BET Hip Hop Awards cypher using a verse penned by Ludacris, only to be denied by DJ Premier.
DJ Premier has become the man giving the green light in the cypher sessions, along with executives at BET. During a recent interview, DJ Premier spoke on how emcees get selected to participate and explained why he had to deny Justin Beiber from entering the cypher.
"They'll give me the list," Premier said. "We have arguments upon arguments. Shout to Stephen Hill. Shout to Jesse Collins. Believe me, we be arguing over who should be on it and all of that. Lots of big fights over the phone."
While Preem acknowledged that he has some pull to a certain degree, he also noted that he doesn't have complete control of the cypher.
"Trust me, if I had a lot more pull through the whole situation, there'd be a lot of other emcees on there. But again, they look at it more with ratings and stuff like that. So, when you get some of the artists that people may be surprised to see on there, they're all more current in the Hip Hop world of today. So, they make sure they're in the cyphers."
Still, ratings didn't come into play when dealing with Justin Bieber's request to be on the cypher.
According to Premier, Bieber was forbidden to enter the cypher once it was learned that he planned to use a verse penned by Ludacris.
"Justin Bieber even asked if he could do the cypher. Everybody was worried that it might mess up the integrity of BET but I was like, 'Long as he got a dope rhyme, let him spit.' But, then we heard, 'He wants Luda to write his rhyme.' I was like, 'Oh, no, no, no, no, no.' If you ain't writing your own rhyme, you can't do it. So, Justin, you gotta take a backseat on that one. Write your own rhymes, honey. You gotta call him honey on that one."
Gotta give major props to Preem for his actions! You just can't step up to a cypher and expect to get respect when someone is writing your verse.