Shady 2.0 Behind The Scenes Footage From BET Cypher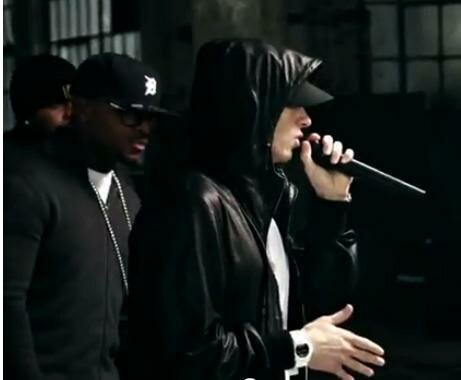 Check out behind the scenes action from the Shady 2.0 Crew at the BET Cypher.
Filming took place in an abandoned warehouse located in Detroit.
Yelawolf mentions that it's their first time doing a cypher together as a crew and that this should prove to be a big year for him. He also states that prior to the cypher none of the artists had heard each other's verses.
Crooked I promises that the Slaughterhouse album will go down in history and that it is already 70 % complete. The only reason the album has taken this long is because all the artists involved are perfectionists.
In the interview with Eminem , the Detroit artist says that the hardest part about doing the cypher was the caliber everyone was rapping at, "you know that everyone is going to F**king bring it" he said.
He also mentions the release of Yelawolf new album "Radioactive" and Slaughterhouse's new album which should be finished soon.
Watch the video interview below.