Yelawolf's Album "Radioactive" Release Set For November 21st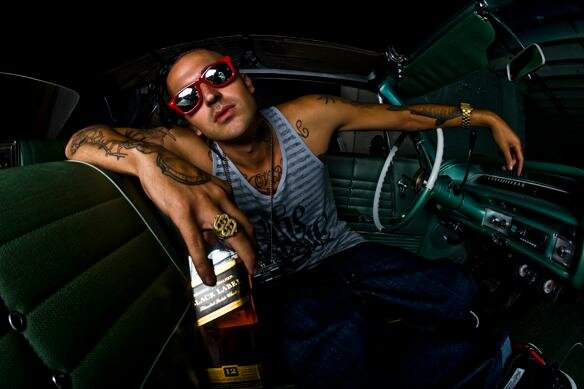 The newest addition to the Shady Records camp, Yelawolf has announced a release date for his debut album Radioactive.
The album, which was initially set to hit shelves on September 27th and later pushed back to October 24th, will be released on Ghet-O-Vision, Shady Records, and Interscope Records.

Yelawolf said, "I needed to add some important finishing touches to the album, which resulted in the new release date. I have some surprises in store for the fans that have to be seen before the album comes out. It's definitely worth the wait."
Confirmed features for the album include Lil Jon, Eminem, Gangsta Boo, Royce Da 5'9?, Kid Rock, and Fefe Dobson with production from Travis Barker, Jim Jonsin, Hydrox, and Diplo.
As a new comer to the game Yelawolf  has  proven to be a fast spitter that brings hard lyrics with every verse, he is one of the most anticipated artist since Eminem.
Eminem recognized the talent and immediately offered him a contract now he is a prominent up and comer and he's album should prove why he is a contender in the industry today.
The album's first single, "Hard White (Up In the Club)" which features Lil Jon had a video released on September 20th that was directed by The Motion Family. Check it out below: