Lady Gaga Retro Video On 'Boiling Point'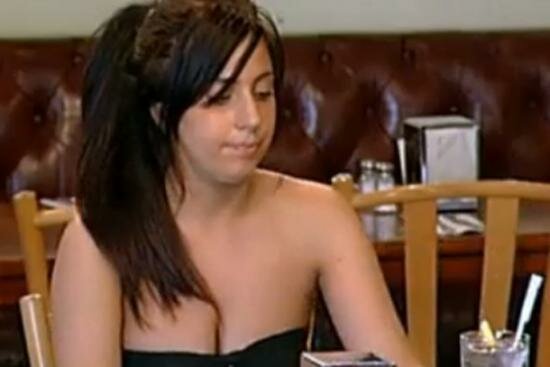 You can hardly recognize her in this clip from MTV's "Boiling Point" reality show, back when she was New York University student Stephani Germanotta.
It seems as though she was just a normal person like everyone else  before she became a freaky fashion icon.
At the time Lady Gaga like many cash-strapped New Yorkers, would do just about anything for $100.
Including taking a chance on MTV's Boiling Points, which was an MTV hidden camera reality show that would try to annoy people to the point where they would blow up on T.V.
If the unknowing subjects — in this case, Lady Gaga — didn't lose their cool,they'd get $100.
See what happened when a Boiling Points waitress came between a virtually unrecognizable brunette Lady Gaga and her lunch in Gaga's unknowing MTV debut.
She really looks, speaks and acts nothing like herself in this video as a matter of fact you can actually say this is the real Lady Gaga without putting on an act.