SOUR PATCH KIDS TEAMS UP WITH METHOD MAN ON NEW HIP HOP TRACK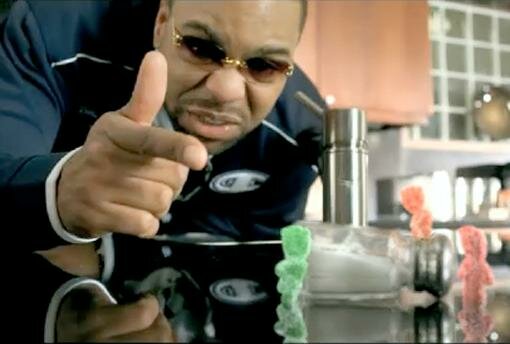 New Single and Music Video "World Gone Sour (The Lost Kids)" Released
Sour Patch Kids, the Sour Then Sweet candy,announced its collaboration with Grammy award-winning, hip-hop artist Method Man, who stars in the new rap music video for his single, "World Gone Sour (The Lost Kids)."
Through hard-hitting beats and original rhymes, Method Man tells the story of how the lost Sour Patch Kids will take revenge when they go uneaten. The new track, targeting teens and young adults, will also be featured in a Sour Patch Kids video game to be released this winter.
"We launched the 'World Gone Sour' campaign through a hip-hop music video because we believe it's the perfect vehicle to convey the sneaky and rebellious behavior of our 'lost kids'," said Sebastian Genesio, marketing director for Sour Patch. "We are thrilled to have Method Man on board given his artistic talent and his commitment to making this track as authentic as possible."
Method Man, a hip-hop artist, producer, actor, and member of the Wu-Tang Clan, was a creative force in the lyrical development and execution of the single. While Method Man and Sour Patch Kids may seem an unlikely pairing, they actually have a lot in common. Much like Sour Patch Kids, Method Man has been known to be a bit of a rebel, but he admits that he also has a sweet side.
"I'm excited to be collaborating with Sour Patch Kids and telling the story of how they've gone all wrong," said Method Man. "I love the steps that the brand is taking to keep it real and interesting, the whole campaign, and letting Meth be Meth – brilliant."
After watching the video I must say, this has got to be one of the most creative music ad's that I have seen in a while.
Method Man not only deliver's with cunning punch lines he also keeps the track on point with his wicked flow. I couldn't help but laugh throughout the video as I witnessed the Sour Kids wreaking havoc every opportunity they got. I highly recommend this video, it's creative, the beat is catchy and if anything it should serve well for some laughs.