Black Star Reunite, Debut New Song On "The Colbert Report"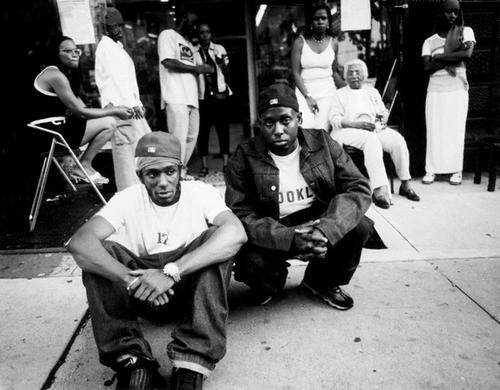 Mos Def and Talib Kweli are set to perform a new track tonight on "The Colbert Report."
It's been rumored that a reunion LP is in the works. Fans have been anticipating the combination of Mos Def and Talib Kweli to join forces on a full project for the first time in over a decade.
Now, it looks like that Black Star may be one step closer to that reunion album, as the Brooklyn duo will be hitting "The Colbert Report" with a new song.
On October 5, Mos Def and Talib Kweli will debut a new song titled "Fix Up" on Comedy Central hit show "The Colbert Report," in addition to performing their 1998 classic "Astronomy (8th Light)." This performance will mark Kweli's second appearance on the show.
"The Colbert Report" airs nightly on Comedy Central at 11:30 PM.
This can once again be music history in the making! Be sure to tune in and see the artist perform, it's a rare treat!
In related news, Mos and Talib have cancelled a number dates on their Black Star tour, including dates in Los Angeles and New York scheduled for later this week.