50 Cent Announces Next Role In "The Pursuit," Directed By Jessy Terrero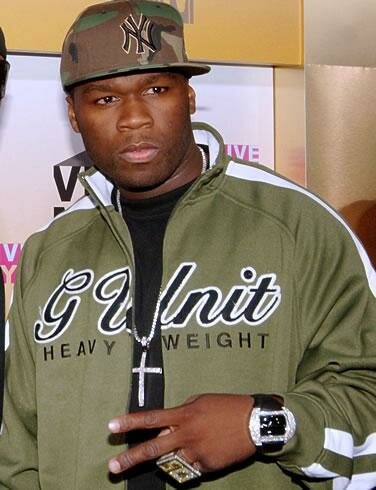 Once again Curtis "50 Cent" Jackson proves why he is one hip hop's true businessman.
50 Cent has announced that he will star in the action film The Pursuit, produced through a partnership between Emmett/Furla Films and Cheetah Vision Films.
Jessy Terrero (Soul Plane, Gun) will direct from a script by Matt Johnson (Into the Blue, Torque). Production will begin in Louisina on February 15, 2012 and marks Terrero's first of three films as part of a directing deal with the producers. Lionsgate will distribute the movie.
In the film, "a cop and criminal inadvertently team up to track down an escaped bank robber as each has his own personal vendetta against the man.  Meanwhile, a determined US Marshall hunts the men to prevent them from killing the convict and instead ensure that he is brought to justice the proper way."
Additional cast members will be announced in the upcoming weeks.
50 shows that a true business man never takes time off to rest. And all this while still finding time to record song after song.