Jay-Z Brushes Off Lil Wayne's Diss Track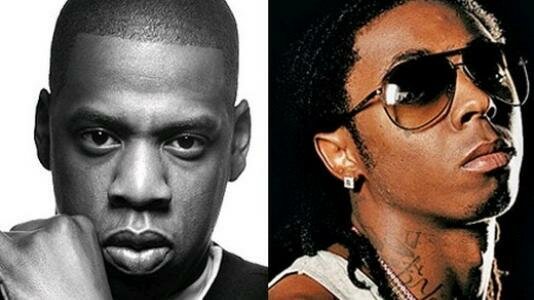 Jigga calls Lil Wayne's diss track a part of "the sport," adding that it's part of "Rap music."
When Tha Carter IV dropped, it seemed a feud was brewing amidst Jay-Z and Lil Wayne. Weezy took a shot at Jay-Z and Beyonce in what seemed to be retaliation for a line made by Jay-Z on a previous track.
During a recent fundraising event for his foundation, Jay-Z avoided "negative" discussions about beef, only adding a bit of his take on the war of words.
"That's sport, that's Rap music," Jay said "Nothing is going to change but the participants. I don't even see why that's news."
This stems from Jay-Z's "baby money" line that was taken as "Baby money."
"I'm like, 'Really, half-a-billi?' N*gga, really, you got Baby money/ Keep it real with n*ggas, n*ggas ain't got my lady money."
To this, Wayne responded with a line off "It's Good"
"Talkin' bout Baby money? I got your baby money/ Kidnap your b*tch, get that how-much-you-love-your-lady money."
Wayne has also downplayed the talk, saying he knows no harm will come from this to either party.
I'm glad to see both artists are still holding such a positive attitude about each other's diss tracks. Who can blame them it's so hard to get sales going know a days. You literally have to promote yourself or make some waves to get noticed.
And we all know that controversy sells, but just for the fun of it I would like to say that my money is on Jay anytime to come out as the victor.