Ice-T And Coco Share Their New Novels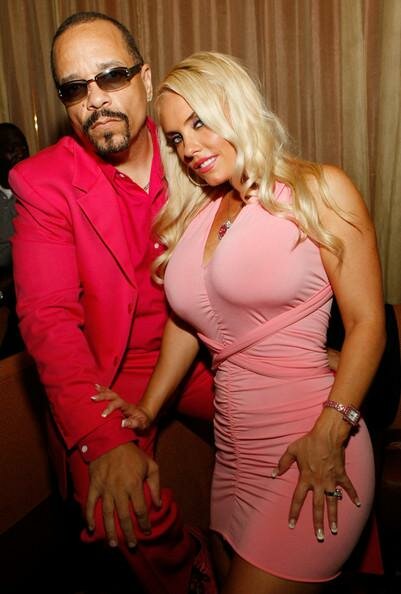 We've seen Ice-T and Cocoa on their show "Ice Loves Coco." But they say that life as a novelist is more rewarding.
Now they're hitting book shelves everywhere with their respective novels: Ice-T's is "urban fiction" while Coco's is an "erotic mystery."
The internet today has aided and played a big factor on the fact that physical album sales have been hitting an all-time low for plenty of mainstream artists.
But more and more rappers are turning to the publishing world for an additional source of income and/or self-expression.
After his initial foray into the literary world with Ice: A Memoir of Gangster Life and Redemption-from South Central to Hollywood, Ice-T said he had the formula down and was willing to share it with his better half.
"I told her it was the same as with a record," Ice-T said, "You just get with the right producer…You write your outline and you work back and forth with the ideas and stuff."
Ice-T's urban fiction work King of Vices and Nicole "Coco" Austin's Angel are both novels that seem to be fairing very well with sales.
Ice-T's novel follows Marcus "Crush" Casey, the leader of the fictional Vicetown Kings. After being betrayed by a fellow King that murdered his son, Casey must extract revenge and protect his city without running afoul of the law again. Meanwhile, Coco's book is based on a woman rescued from a plane crash who suddenly gains the supernatural ability to channel men's desires.
"There were numerous phone conversations," said Coco, who added that the concept was based on a dream. "I relayed it chapter by chapter. I just talked forever."
In addition to their recent books, Ice-T can still be found as Detective Fin Tutuola on "Law & Order: Special Victim's Unit." Coco and Ice also co-star in the E! reality series "Ice Loves Coco."
Yet, another hip hop veteran who used his music to turn into a businessman and take advantage of every opportunity that was presented to him along the way. Many young artists can learn plenty from Ice-T, I mean look at the life he is living.