Waka Flocka Flame Brawl At Charity Bowling Event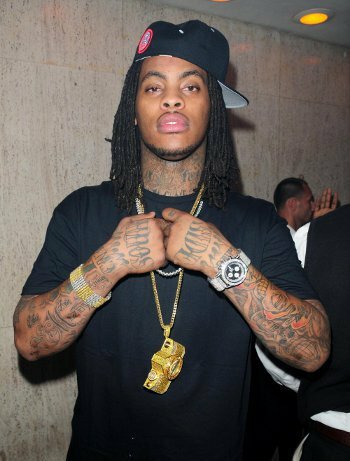 Waka Flocka Flame is constantly at an energetic pace both on stage and off stage!
Madness ensued during a charity event hosted by the Brick Squad member.
As he was being confronted by one person a second person punches him right when he least excpected, it kind of reminded me of the recent Mayweather Vs Ortiz fight.
Except, Wacka Flocka didn't wait around for the second jab to come straight to his chin. Instead, he ducked, moved, jumped over railings, threw people around like rag dolls and at the end of all the mayhem you can still see him standing and walking away from a very unlucky individual who seems to be knocked out cold on the floor.
Security can be seen running around hitting the assailants and getting hit by them as well. It looked like an all-out free for all royal rumble!
If nothing else, Hip Hop fans can officially say that Waka Flocka Flame can not only dish out a punch, but also take one as well.
Allegedly the fight was over money, as the man who punched Waka Flocka was one of the rapper's former proteges, who accused him of owing him money.
No arrests were made at the scene.
TMZ provided the video coverage below.