The Hip-Hop World Lost Another Great Artist.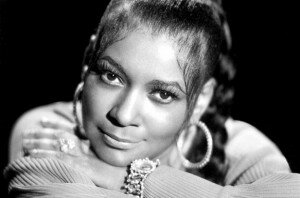 Sylvia Robinson-"First Lady of Hip-Hop" Passes Away at the Age of 75
The Hip-Hop world lost another great artist. Sylvia Robinson the "Mother of Hip-Hop" passed away yesterday morning.
She was a singer-song writer who was one of the pioneer's in the hip-hop music business.
She was very well known for producing groundbreaking hits "The Message" by Grandmaster Flash & the Furious Five and "Rapper's Delight" with the Sugar Hill Gang.
Robinson also had success as a recording artist — singing the hits "Pillow Talk" and "Love is Strange".
Born Sylvia Vanterpool, Robinson and her late husband, Joe, founded Sugar Hill Records in 1979 and released the early hip hop hit, "Rapper's Delight," performed by the Sugar Hill Gang. Her eldest son, Joey, was a member of the group she formed.
The song, which adapted the musical track of Chic's "Good Times," began with the familiar lines, "I said a hip hop, a hippie, a hippie to the hip hip hop, you don't stop to rock it."
The label also signed Grandmaster Flash and the Furious Five, which had success in the 1980s, including the hit "The Message."
Hip hop stars like Kanye West and Alicia Keys are some of the artist's who sampled songs associated with Robinson.
"RIP to my grandmother," MTV personality Darnell Robinson, the entrepreneur's grandson, wrote on his Twitter account Thursday. "We lost Mommy Sylvia this morning but she will never be forgotten!"
Robinson died on the morning of September 29, 2011, aged 75, at Meadowlands Hospital in Secaucus, New JerseySecaucus from congestive heart failure.
We will forever miss her and we are thankful that she paved the way for a new era of music in hip-hop.