BEEF:50 Cent Calls out Wayne and The Game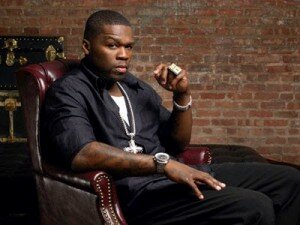 50 Cent Calls out Wayne and The Game
50 Cent released two songs on Wednesday, "The Enforcer" and "Love, Hate, Love"
And he sure did have a lot to say about Wayne and the Game in "Love, Hate, Love"
However, I think it was just "hate" rather than any "love" what so ever.
The "P.I.M.P." rapper's advocacy for anti-bullying does not stop him from calling out both rappers and making it personal at the same time.
To Lil Wayne 50 says: "Actin' like a white boy, bored / Now you trying to jump a flight of stairs on a skateboard / Nigga, why the fuck your pants so tight? / You tryin' to show niggas your ass, your alternative life?"
With equal heat, he fires at Game with: "You said you was gonna see me when your homie got shot / It's been a while so I'm guessin' you must've forgot / Once again you forget, ain't this some shit? You forgot about me, bitch I wrote your hits"
This isn't the first time he's taken shots at Weezy and The Game.
Back in 2007 Fitty released two diss tracks "Lousianimal" and "Part Time Lover" which were aimed at Wayne.
Weezy responded with "Play This On The Radio." The two ended their feud back in 2009 but it looks like 50 was just taking a time out to take care of other matters.
Now he's got his schedule cleared and he's back to business with the "Fireman"
You can expect for Wayne and The Game to fire off at 50 soon. And we can only guess how big this feud will be.
One thing that is for certain is that we all know that controversy sells.  The only problem is that most of the time it creates meaningless violence.