Suge Knight Hits Showtime!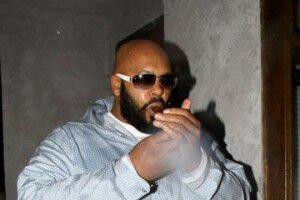 Suge Knight Hits Showtime!
Suge Knight once dominated the music industry with his record label Death Row.  He featured an all-star cast of music artists including Dr. Dre, Tupac and Snoop Dogg.
He is also remembered as the one person to be with Tupac Shakur in the same vehicle the night he was gunned down in a drive-by at Las Vegas on Sept. 13,1996.
Ten years later Knight filed for bankruptcy after a judge awarded the wife of a former investor of Death Row a $107 million judgment.
Sources conclude that not only will Suge Knight be the subject of a full-feature documentary on Showtime, but will also play the role of the producer for the soundtrack to the film.
The filmmakers, which include "Training Day" and "Brooklyn's Finest" director Antoine Fuqua, told said that Knight has agreed to give extensive interviews about his life in addition to producing the soundtrack.
Hopefully this actually brings some light to much of the mystery that is Suge Knight. Either that or he can actually just confirm that he is the bully we have all come to know him by.
Can't blame him though, in the music industry it's more about survival of the fittest. He just so happened to incorporated everything he learned growing up in the streets into the music managing business.