Eazy-E's Son Aiming for Role as His Dad In N.W.A. Movie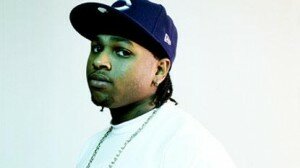 Eazy-E's Son Aiming for Role as His Dad In N.W.A. Movie
Hollywood is making a new movie about the legendary rap group N.W.A. and Eazy-E's son wants in!
In a recent interview he said "I'm the perfect man for the role."
Lil' Eazy-E says' he's "very excited" that New Line Cinema is moving forward with the movie, that is set to be produced by Eazy's former N.W.A member Ice Cube.
"Who better to play him in the N.W.A. days?" … Lil' Eazy said … adding, "Like father, like son — no makeup needed."
Lil' Eazy-E claims that he's already been in contact with the movie producers … but  he has yet to formally audition for the gig.
Years after making his 1991 film debut with "Boyz N The Hood," director John Singleton is set to reunite with Ice Cube for a film project about the story of the "World's Most Dangerous Group" … N.W.A.
"I can't talk about it too prematurely about the stuff I'm doing because nothing's come to fruition yet, but Cube and I are talking about doing the N.W.A. story," Singleton revealed. "The script is really, really good, and so we're just figuring it out. New Line really wants to make it."
N.W.A. consists of Ice Cube, Dr. Dre, MC Ren, Eazy-E and DJ Yella; and is considered to be one the the pioneers of gangsta rap.
Without them, music would not have evolved to the level that it has reached today.
They were the ones who went against the grain and against all odds cleared the way and opened the horizons for others to follow.