Jay-Z "Nervous" About Fatherhood?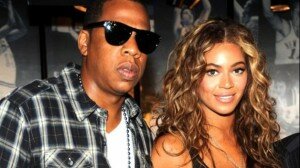 Jay-Z "Nervous" About Fatherhood?
It's no secret Beyoncé has been ecstatic about her pregnancy and is really looking forward to being a mom.
And as we all know by now Jay –Z has stayed the business man he is and remained busy with business affairs like announcing the transfer of the new Brooklyn Nets to his hometown borough.
On a recent interview on "Good Morning New York", he was asked how he felt about his impending fatherhood and whether or not he was nervous about it.  His reply was "No, I'm not nervous. Everything's great," however he seemed a bit jittery when answering the question.
And when asked if they knew the gender of the baby he replied "No….We do (know the gender), but I'm not going to say of course."
The privacy surrounding Jay and Beyoncé's baby shouldn't be much of a surprise considering they kept their marriage a secret for months before admitting they tied the knot.
Regardless, here at HipHopRx we are happy for the couple and we wish them the best.
One thing we know for sure is that the baby whether it be a boy or a girl, will have very strong ties and genes when it comes to music.