J. Cole on the Rise!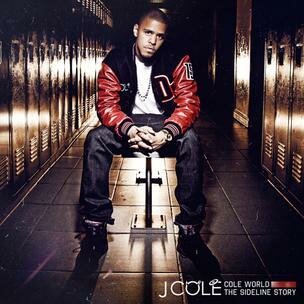 J. Cole on the Rise!
Cole World: The Sideline Story
J. Cole lace's up his J's to show why this is his time to shine in the music world!
All this week there has been plenty of media publicity about J. Cole and the release of his long awaited album. Many are already wondering if he is the next "Big" artist in hip hop.
With the likes of Kanye, Jay-Z, Royce da 5-9, and Eminem, he can be assured that leaving an everlasting imprint in the music industry is not going to be an easy feat.
Despite a trio of solid mixtapes, a few magazine covers, and show stealing guest appearances alongside the likes of Black Star and Jay-Z, Cole has still spent much of the last few years since his Roc Nation signing on the sidelines.
With his debut album Cole World: The Sideline Story, the North Carolina upstart and high school basketball player laces his J's to share his come-up and show why he deserves a starting position.
J. Cole taps into personal feelings on Cole World by using realistic life scenarios to get his message out through his music to his fans.
He talks about his struggle for musical success, lashes out to his father and recounts his mother's drug addiction. Making this an actual album where you know the artist isn't just trying to reach commercial sales, but rather trying to make art all while connecting with fans.
Even bar-heavy sessions like "God's Gift" and "Rise and Shine" maintain the emotiveness of his personal tales. With a triple threat of stirring imagery, a passionate delivery and a fearlessness of exposing himself, J. Cole provides a breath of fresh air when many newcomers focus more on assimilating with rap's hit formula than telling their own story.
The only fault that this album may have is it's beat selection. The beats all sound too far alike there is just not enough diversity in the album.  This could be because J. Cole produced 15 of the 18 tracks.
Don't get me wrong J. Cole proves himself as a very capable beatmaker and also gives the album an extra sense of authenticity. However, Cole's album would have benefited from some contributions by other producer's.
J. Cole's debut album definitely proves that he is a force to be considered, however it's still too soon to tell if he will maintain the hunger to prove that he will have a prominent spot alongside the all-time greats.