Rapper Petey Pablo gets 3 Year Sentence for Gun Conviction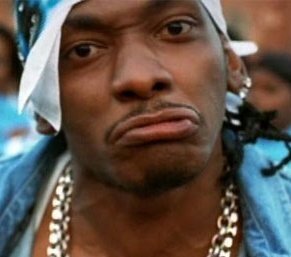 Rapper Petey Pablo gets 3 Year Sentence for Gun Conviction
The American Justice System has claimed yet another rap artist!
After much controversy from this case, a 3 year sentence has finally been issued to rapper Moses Barrett III or better known as Petey Pablo.
The rapper initially tried to take a loaded, stolen handgun through a North Carolina airport last year on September 11, 2010.
Airport Officials found the loaded weapon in Pablo's bag after it went through a routine X-Ray inspection at the security checkpoint. The handgun found in his bag was a Smith & Wesson pistol.
To top it off a further investigation revealed the gun was stolen in a home burglary in Gardena, CA back in 2005.
At one point Pablo tried telling authorities that the gun actually belonged to one of his friends.
He explained that the only reason he had it in his bag was because his friend was going to use the gun to "do something crazy."
So Petey literally took the gun and hid it from him, placing it in his baggage
When Petey was asked to hop on a last minute flight to L.A.., he grabbed his luggage without thinking, or rather remembering that the loaded gun was in there.
Out of all the days and all the places to get a gun charge…..September 11th.…at an airport… really?!
This has got to be one of those "WTH were you thinking / What were you on" moments.