Jay-Z Doing Big Things with Brooklyn Nets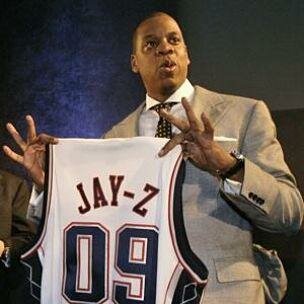 Jay Announces concert series to welcome in the Brooklyn Nets
Hov released a statement saying he will celebrate his team with a string of performances in Brooklyn, New York.
Jay-Z announced the teams new name change to Brooklyn Nets. Not only is Jay part owner of the basketball team, but he also plans to welcome the team with a concert series.
The shows are set to kick off on September 22, 2012 at the grand opening of the Barclay's Center.
Sources claim that Beyonce who as we all know by now is set to give birth to their first child, will appear at one of their shows..
"I'm going to open the building with a couple of concerts… maybe like eight," he said, also explaining the name change. "You know what it is, it's deep love. Biggie had a line 'spread love that's the Brooklyn way. It's a deep love we have for our heroes. We walk around with that."
Yet again it seems as jay-Z is never one to rest. He always stays busy with his business ventures or rapping career, which seem to blend very well together.