Drake Reveals Cover for "Take Care" Album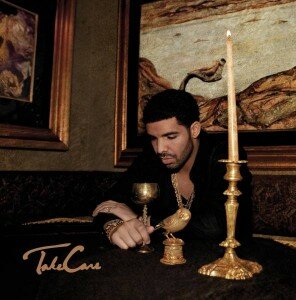 Drake Reveals Cover for "Take Care" Album
Once again Young Money's Drake has been able to stir up the waters in anticipation of his new sophomore album "Take Care"
In an attempt to get promotions peaked for his new album, Drizzy decided to release the cover art for his sophomore album, Take Care.

There has been much talk and the bar has been set high of Drake's highly-anticipated second album. And Drake promises that it will be worth every second of your time.
This album was one where he decided to grow with every new track he recorded and instead of making a couple good songs he decided to make one great album.
The Toronto M.C. released the album cover, along with the following statement from his blog:
"Feels like it's been so long. Is life moving so fast in this generation that when we desire something it begins to move in slow motion? Are we just used to getting what we want right away? Or do we require one another to feel right about all that is going on around us? Maybe our anticipation is justified by the fact that we genuinely cannot wait to share a moment again? Either way, your life and mine are scheduled to meet on October 24…I wouldn't miss it for the world.
See you soon.
Drake"
I have to say that was a very creative move on the part of the Toronto rapper. Given to the fact that in the hip hop industry today, you need all the media you can get to make waves for the release of a new album.
With that being said, we'll be there Drizzy just make sure you're not late!
Take Care is slated to hit store shelves Monday, October 24th.