J. Cole Preps for Music Spotlight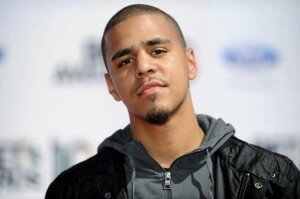 Jay-Z protege J. Cole preps for music spotlight
After more than two years, J. Cole's time on hip-hop's sideline is almost over.
His much anticipated debut album "Cole World: the Sideline Story" will be released within in a few days, September 27 to be exact.
At 26 years old, J. Cole has established himself as a leading voice in a new generation of hip-hop talent.
The North Carolina-native mentioned that the album balances different styles and lyrical content that reflect his meticulous approach toward crafting music.
"Like some rappers have, on my debut I could have gone super commercial," said Cole of the album, which features appearances by Drake, Missy Elliott, Trey Songz (who appears on the single "Can't Get Enough") and, of course, Jay-Z.
"I could have just filled the album with eight or nine potential singles and hope that some of them work. Or, I could have gone the other route and been super stubborn, using only the personal material and not even worry about selling any records. What I ended up doing was the perfect balance of both. I have a number of all of those styles; the personal, deep records that are almost tear-jerkers and the fun, carefree records and super lyrical songs."
Interestingly enough at one point before he was discovered, J. Cole waited for Jay-Z outside a Manhattan studio for hours hoping to pass a demo CD to the legendary Brooklyn emcee, who initially brushed him off.
Fast forward to 2011 and now Jay-Z has made the young artist the centerpiece of his new Roc Nation venture.
It's Funny how things always have a way of working out.