Pharrell Stays Busy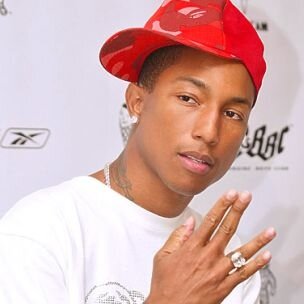 Pharrell Stays Busy! New Material For Jay-Z, Mary J. Blige & Many More
Many had thought that Pharrell was beginning to fade out of current music mainstream; however we've learned that he's been staying busy with more than a couple of projects.
Although rapper/producer Pharrell has been quite busy promoting his new liquor, Qream Liqueur, he's still managed to have time to work with some of music's biggest names including Jay-Z, Gloria Estefan, and Mary J. Blige.
As one of the most sought out producers due to his style of unpredictable productions, he brings in new sounds that cater to each artist and on top of that to each song.
It keeps the fans and audience wanting to listen to his newest projects time and time again. But also leaves you a sense of being "hooked" to each one of his songs.
For example the hit song Snoop Dogg featuring Pharrell – Drop It Like It's Hot. To this day it's still a hit that sounds as fresh as the first day it was introduced into the music world.
And it reminds you that hip hop has no set rules, only creativity.
The new project with Jay-Z has been kept a big secret, but one thing for sure is that it is already a highly anticipated collaboration between these two artists. As Pharrell simply put it " It's some magic!"
On top of his work with Jay-Z, Pharrell also contributed to Mary J. Blige's upcoming album titled My Life 2: The Journey Continues as well as a project for producer/singer The Dream.
"The Mary stuff is sick. [She's] on her A-game right now. Her new album is incredible and I'm honored to be a part of it," said Pharrell. "Shout out to The Dream too. I did something for him and we're getting ready to go in."