Real Housewives of Beverly Hills Husband Commits Suicide, Show and Finances Blamed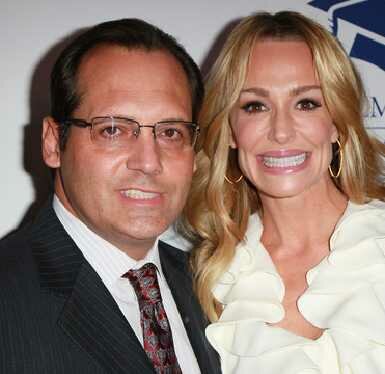 The "Real Housewives of Beverly Hills" star Taylor Armstrong estranged husband committed suicide and was found dead by strangulation. Russell Armstrong, 47, who was an investment banker and venture capitalist was found in his Los Angeles home on Monday.
According to sources, the death of Russell Armstrong comes after a rocky financial road which started in 2005 following a bankruptcy where he reported between $1 million and $10 million in debt. Armstrong is stated to have financed his wife during the reality show emptying their savings trying to help her maintain the "Beverly Hills" lifestyle. Allegedly, Taylor Armstrong left him shortly after.

Reports state that Russell Armstrong complained that the showing was affecting his marriage, but continued due to his wife although he was being ridiculed and made fun of all the while trying to come afloat from his financial difficulties which were deepening more and more.
Meanwhile, Russell Armstrong's former publicist Rebekah Iliff stated that the two were in the midst of a divorce at the time of his death. His estranged wife and Real Housewives of Beverly Hills realty star Taylor Armstrong had filed for a divorce on last month which is reported to have made it even more difficult for Russell Armstrong who didn't want the marriage to end.
Armstrong leaves behind his 5 year-old daughter Kennedy.