King of Hip-Hop? Who Ranked What? Eminem, Jay-Z, Lil Wayne, Kanye West, Nicki Minaj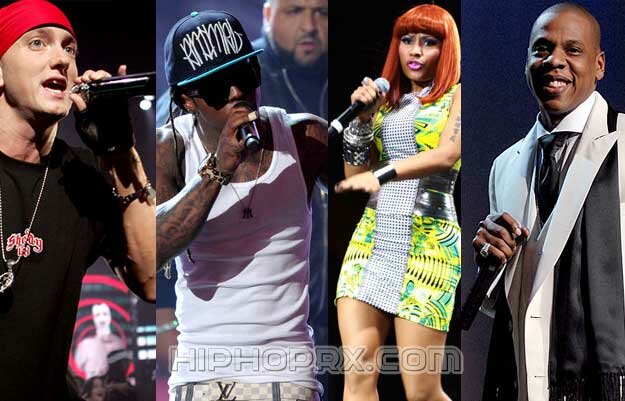 Eminem is King of Hip-Hop, says Rolling Stone in a new list of top rappers, hip hop artists and musicians which also includes the likes of Lil Wayne, Jay-Z, Kanye West, Drake, Nicki Minaj, Gucci Mane, Rick Ross, T.I., Diddy, Wiz Khalifa, B.O.B, Waka Flocka Flame and others.
In an article released by Rolling Stone entitled "Introducing the King of Hip-Hop," the popular culture magazine crowned Eminem at the top of the list, which followed the release of "Introducing the Queen of Pop" list which crowned Lady GaGa and featured Nicki Minaj on that list as well, whom by the way was the sole female to make their hip hop list.
Nick Minaj, a female, on a "King of Hip-Hop" list, hmmm. Female Kings do date back in Egyptology.

Rolling Stone claims they "weren't looking for the all-time greatest" although many of those on the list would quote "vie for that crown," instead they say they were "focused on the very recent past" when making their 2011 hip hop list (2009 through July 2011).
Wondering what did they use to determine the list – album sales, R&B/hip-hop and rap charts rankings, YouTube views, social media, concert grosses, industry awards and critics' ratings.

Now, we all know fans take these sort of lists very seriously, as HipHopRX.com is sure they will do as well with this Kings of Hip-Hop list also: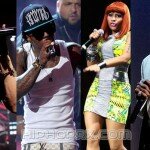 1. Eminem
2. Lil Wayne
3. Drake
4. Kanye West
5. Jay-Z
6. Nicki Minaj
7. Rick Ross
8. Ludacris
9. Gucci Mane
10. T.I.
11. Snoop Dogg
12. Diddy
13. Pitbull
14. Fabolous
15. Wiz Khalifa
16. B.o.B
17. Waka Flocka Flame
18. Lupe Fiasco
19. Kid Cudi
20. Big Boi