Amber Rose Says She & Rapper Wiz Khalifa Plan To Get Married and Have Babies (PHOTOS)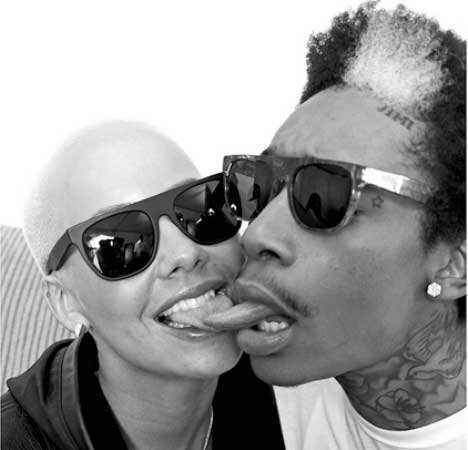 When you might've just got tired of hearing about Amber Rose and Wiz Khalifa smooching and more in public, the sexy beauty has now revealed that the two plan to get married.
In a chat with Russell Simmons' Global Grind, the celebrity model stated that she plans on marrying the rapper and having babies. Amber Rose, who'll be 28 years-old in October, wants to be a mom very bad and says maternal instinct have kicked in.

When she was questioned on whether Wiz Khalifa will be the father, Amber Rose answered, "yeah absolutely!"
The star goes on to say that they do plan on getting married and having children, but not right now as they are too busy with work and actually just want to get to enjoy each other for now.
Rose went on to say they want to travel, amongst other things and that Wiz Khalifa is definitely the one.
Time will only tell…
Photos of Amber Rose and Wiz Khalifa kissing, snuggling, on the red carpet