Big Boi of Hip Hop Group Outkast Faces Drug Felony Charges After Being Arrested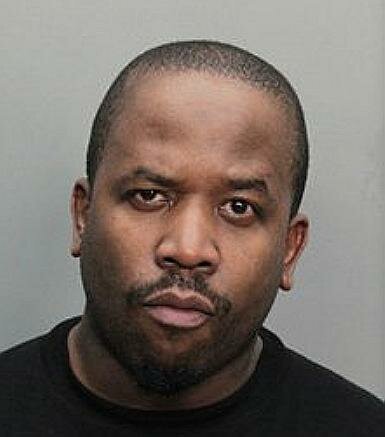 Rap artist Big Boi (of hip hop music group Outkast) got into some legal trouble on yesterday after vacating a cruise ship in Miami, Florida, HipHopRX.com has learned. According to reports, rapper Big Boi was in possession of ecstasy, Viagra and drug paraphernalia at the time of his arrest.
Reportedly, Cezar (a drug sniffing dog) for the U.S. Customs and Border Patrol got a whiff of Big Boi and alerted them that he may have some narcotics in his possession.

In return, Big Boi received a pat-down which allegedly revealed 5.7 grams of MDMA (ecstasy) in powder form, a few ecstasy pills and almost a dozen Viagra pills with two of them being broken in halves as well as a cigarette roller with what is believed to have contained residue from marijuana leaves.
Meanwhile, the artist's attorney, Daniel Kane, states that Big Boi was traveling with friends and the controlled substance was found in a collective luggage.
Big Boi, born Antwan André Patton, 36, was charged with three counts of possession and one count of being in possession of drug paraphernalia.
The rapper was later released from the Miami-Dade County jail on a $16,000 bond.