Nicki Minaj Wardrobe Malfunction Exposes Nip Slip On Good Morning America (Photos)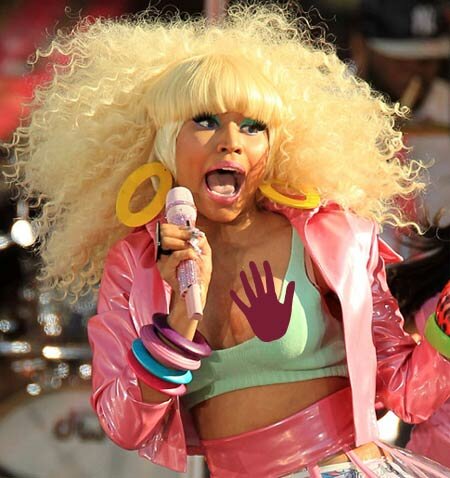 In a live performance this morning (Friday, August 5), rapper Nicki Minaj's breast was exposed after the popular hip hop artist accidentally had a wardrobe malfunction on-stage during the ABC "Good Morning America" Summer Concert Series. The incident happened while the singer performed the song "Moment 4 Life" from off her Pink Friday album.

The whole incident of Nicki Minaj's nipple slip, aka areola saying "Good Morning," was captured in pictures and on video tape.
It's apparent that during her performance, Nicki Minaj frequently pulled up on her mint green colored tank top to possibly prevent the wardrobe malfunction, however that didn't stop Nicki Minaj's left breast from saying hello to her live TV audience.
Meanwhile, Nicki Minaj's East Coast fans have already gotten a view of her early morning peep show, however the West Coast will unfortunately miss out on it since the video will be edited.
The rapper performed the songs "Moment 4 Life" and "Super Bass" during her appearance.
Check out pictures of Nicki Minaj's Good Morning America Nip Slip and a video performance: